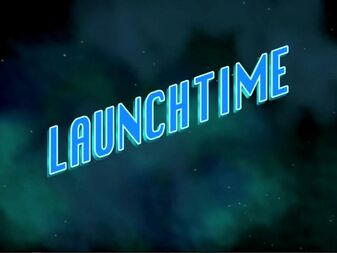 "Launchtime" is the second episode in the series overall and in the second season.
Plot summary.
Edit
The penguins go to the moon for a vacation trip.
Tom McGrath as Skipper
John DiMaggio as Rico
Jeff Bennett as Kowalski / Pingeon / Speak & Spell
James Patrick Stuart as Private
Danny Jacobs as King Julien
Kevin Michael Richardson ... Maurice / TV Announcer (voice)
Andy Richter ... Mort (voice)
Wayne Knight ... Max (voice)
First appearance: Max the Cat
Goof: After Kowalski reveals that they are going to the Moon, Rico drops his doll, yet in the next shot, the doll is nowhere to be seen on the floor of their compound.
Ad blocker interference detected!
Wikia is a free-to-use site that makes money from advertising. We have a modified experience for viewers using ad blockers

Wikia is not accessible if you've made further modifications. Remove the custom ad blocker rule(s) and the page will load as expected.